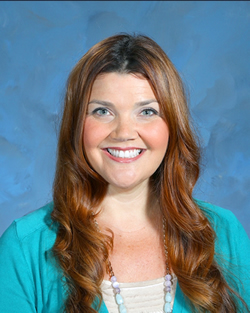 During the 2015-2016 school year, IUSD challenged staff and students to include risk-taking and the admission of error as an integral part of the learning process. Westpark chose to do this centered on a ship theme and a focused quote, "A ship at harbor is safe, but that's not what ships are built for." We began to model risk-taking in our instruction and to encourage students to challenge themselves.
As we move into the 2016-2017 school year, we continue with a ship-like theme. Author, Dave Burgess, Teach Like a Pirate, has inspired us to be Passionate, fully Immersed, to have Rapport, to Ask and Analyze, to Transform, and to be Enthusiastic (PIRATE), in our teaching. Thus, our first school goal focuses on fun and innovative instructional practices within a culture of risk-taking.
So, if we are focused on fun, innovation, and risk-taking, how do we ensure that our students gain the core skills we know they need to develop? Answer: The Learning Cycle
The learning cycle is a systematic process where learning is clarified, evidence of student learning is elicited, interpreted, and acted upon, and then effectiveness is evaluated. Our second school goal is to fully implement the learning cycle in all curricular areas. This is accomplished through clear learning goals and targets with assessments to inform further instruction and provide summative evidence.
At Westpark, we are One TEAM of dedicated individuals BUILT to move FORWARD by PIRATING the journey and we can't wait to see what this year brings.
Welcome aboard.
Subscribe HERE
to receive weekly e-mails from
Ms. Rutter