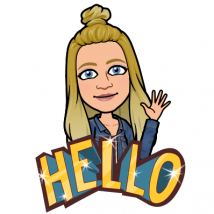 My name is Katie Aldama and I am the Elementary Resource Counseling Specialist at Westpark!  I work to ensure students are receiving social and emotional support during their school day.  
Often times difficulties or struggles arise at school and it can be helpful and beneficial for students to discuss them with an uninvolved individual or adult. When a student visits their school counselor they are never in trouble, or receive disciplinary action, nor will it go on their record; as counselors provide a service that is both necessary and confidential. While some instances or situations do not require a counselor's support, sometimes during the school day, a student, teacher, or administrator will seek out a counselor's help when there are friendship issues, overwhelming feelings, students having a bad day, or students who may need a break.
Should you feel that your child may benefit from a counseling service, please feel free to contact me.  I am available Monday through Friday by phone (949) 936- 6421 or email KatieAldama@iusd.org.  
I have been working in schools for over 15 years and the last seven years in IUSD in a counseling capacity.  I received my Bachelor's of Science in Child and Adolescent Development from California State University, Fullerton and my Master's in Educational Counseling and Pupil Personnel Services credential from National University.  When I am not at Westpark, I am with my family usually out on the soccer field,  gardening, or working on our next DIY project!